Benvenuti!
Dit is Mijn Florence...
Welkom op Mijn Florence! Hier vind je de beste reistips en activiteiten en beleef je het echte Florence! Mijn naam is Esther en inmiddels al meer dan 15 jaar stapelverliefd op Florence. In 2017 besloot ik in het diepe te springen en te verhuizen naar deze prachtige stad en drie jaar later deel ik mijn passie voor de hoofdstad van de Renaissance met jou!
Benvenuti!
Beleef het echte Florence

Stuur me je vragen en/of opmerkingen en beleef het echte Florence!
Social Media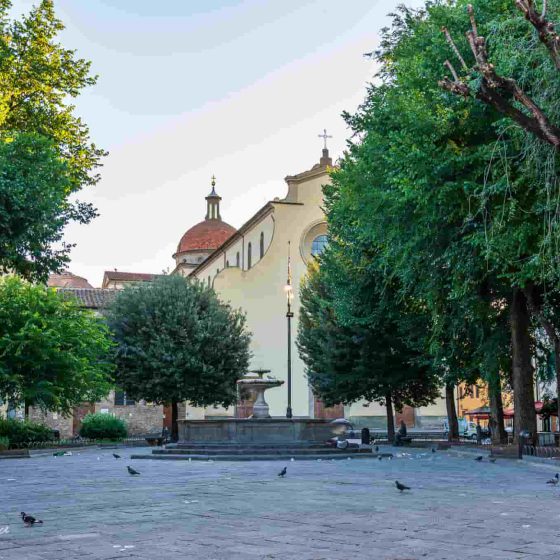 Reviews
Wat anderen over mij zeggen
We had only two days to spend in Florence. Esther recommended a convenient, very reasonably-priced hotel, and introduced us to wonderful sights, restaurants, and walks in the tranquil Oltrarno neighborhood just across Ponte Vecchio where she has established herself in the community. It was a nice balance after the busy city center. She really helped us to enjoy our stay and make the most of our time.
A great friend to have in Florence. Very knowledgeable, friendly and accommodating!
Esther is an amazing guide, knowing and always smiling. You can tell that she really love Florence and her passion really makes the difference on any other tour. The best thing for me is that she customized the experience base on your interests and needs, that's very rare on all the platform or agency around that still making the same thing from decades.
Esther is amazing to work with. She helped us plan an incredible wedding in Florence. She was diligent and patient with us as we worked though choices and decisions. Her knowledge of the area and ability to find anything we asked for, was astounding. I look forward to working with her on future vacations. Thank you for all you did Esther. I look forward to our next meeting!
Vandaag een 3 uur durende wandeling gehad langs alle highlights van Florence. Dankzij onze enthousiaste en inspirerende vriendin Esther een prachtige ervaring!!! Wij kennen haar als een toegankelijk en open persoon, die met haar kennis deze mooie stad tot leven brengt. Een aanrader!!!
Esther is een zeer gespecialiseerde en enthousiaste gids! Zeker een aanrader en toevoeging tijdens je verblijf in Florence. Daarnaast is Esther ook erg behulpzaam en helpt ze je graag op weg met de planning van je (steden)trip.
Details of Florence is the perfect choice for seeing the city without the tourists. Esther is kind, knowledgeable and fun. Prior to our arrival in Florence, she spent weeks tailoring and customizing our trip, based on our requests. She put together a fabulous restaurant guide as well. On the day of our tour, Esther arrived at our hotel and we began a fun day together, seeing some wonderful things in Florence we would have otherwise missed. Choosing Details of Florence is like seeing the city with a friend!
Beleef Florence van Boven!